Earlier this year we started working on a campaign for Cosmetic Plant, on one of its products ranges: body. The brand promises affordable high-quality products dedicated to everyone who wants to feel good in their skin. A beautiful, neat skin is never out of fashion and this is why Cosmetic Plant cares so much about its products quality and natural ingredients, while always having in mind its affordable attribute.
To deliver great materials, you have to go beyond understanding and empathize with brand
Our job was fun and challenging: product photos, animations and social media content for the body products, having in mind a young target. The challenge was to make the brand and its products shine on social media, given the fact that there is a huge range of cosmetics advertising everywhere. But (and this is where a huge smile got on our faces) very few of them are based on natural ingredients. And even fewer have an affordable price. So this is was the moment when we passed the process of understanding the brand, but we empathize with it and start focusing on its unique selling proposition.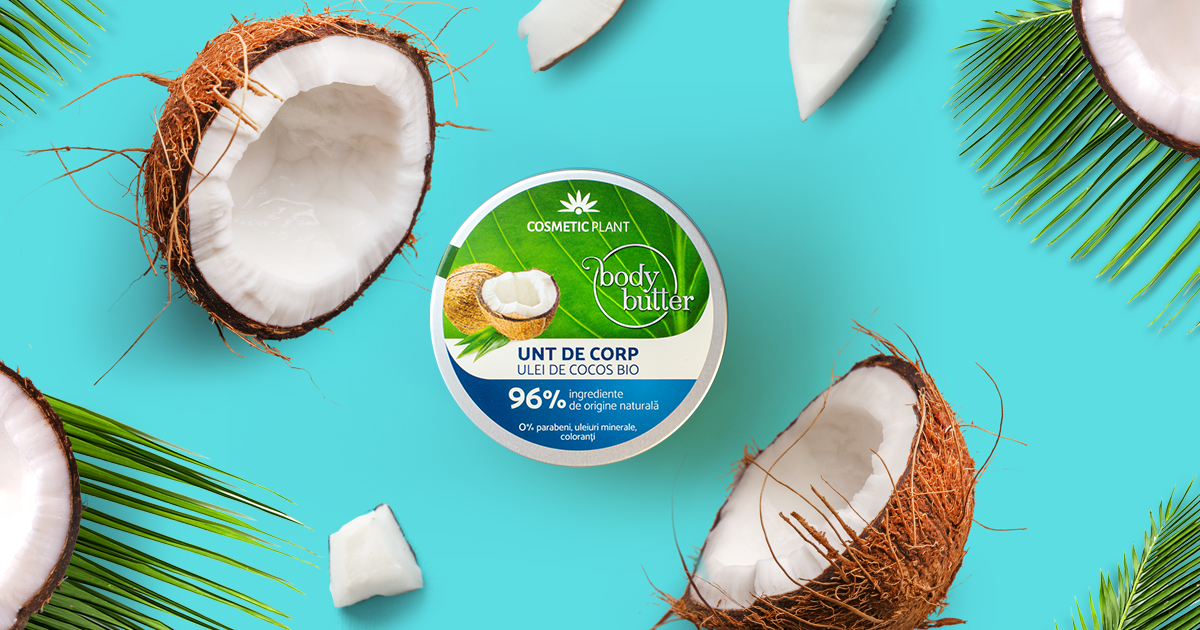 Quite often, the quality of the product is judged by the quality of its photos
When the brand is on the market for over 25 years, you get to thinking that social media appeared only 10 years ago and became a megaphone for the brands around 7 years ago. And that's the exact moment when product photography started to rise. Flat-lays, collages, white background, product grouping, studio setups… and many other types of product photography are used in order to keep the brands top of mind. Besides the wide range of styles that you can choose from, the most important aspect that you have to consider is the fact that the general audience is "bombed" with ads, photos, and content. So they can compare. So they will judge the quality of a brand or product by its online and offline presence, by the quality of its photos or videos. Can you blame them?! With the rise of the one-click-shopping online stores, the clients want to see the product at its best.
If your product photos don't make you justice, how can you expect clients to fall in love with your brand?
Do you remember getting ready for meeting someone you've never met before? Or prepping for a job interview? Paying attention to details, having your outfit clean and ironed, trying not to look like a rainbow even if deep inside you are one. There can be many scenarios, but the conclusion is the same: first impression matters. This applies to products as well. And the product photography is the "outfit" that your product wears when meeting its potential clients.
Don't you want it to shine? If your product photos don't make you justice, how can you expect clients to fall in love with your brand? When dealing with the body products from Cosmetic Plant we wanted to make sure that each photo and animation is eye-catching and makes the audience want to buy or click and that it is clear and communicates important information about the product. Having a main natural ingredient for each product, we focused on it and used simple color palettes, starting from the ingredient's color: purple for lavender products, brown for cocoa butter, etc).
Need help on your next instagram campaing? Let's talk!
https://www.mrz.design/wp-content/uploads/2018/11/cosmetic-plant-body-feature-v2.png
630
1200
Tamás Moroz
https://www.mrz.design/wp-content/uploads/2021/02/logo.svg
Tamás Moroz
2018-11-19 18:53:15
2020-04-10 16:02:38
Squeeze the awesomeness from (cosmetic) plants